Restylane Dermal Filler
Restore Volume & Fullness with Restylane
New Canaan Board-Certified Dermatologist – Dr. Sharon Littzi



Restylane® is a safe and natural dermal filler that restores volume and fullness to the skin to correct facial wrinkles and folds. Collagen is a protein that is found naturally in your body to give support to your skin. With time, your body's collagen weakens forming wrinkles in skin. Restylane helps to replenish the skin's natural collagen support layer and provide additional support. The result is a smoother face.
How Does Restylane Work?
Restylane is a cosmetic dermal filler made of clear hyaluronic acid gel, a natural substance that already exists in the human body. The hyaluronic acid creates volume in the face, giving it a healthy, youthful appearance. When Restylane is injected directly into areas where the body's collagen has been weakened, depressions can be raised to the level of surrounding skin. This smoothes and minimizes facial lines and most types of scars. In addition, skin texture is improved and has a softer and more even tone.
There are multiple products within the Restylane family that are designed for different areas of the face.
Restylane – Add volume and fullness to the skin to correct moderate to severe facial wrinkles and folds, including the nasolabial folds (the lines from your nose to the corners of your mouth).
Restylane Silk – Add fullness and definition to lips with natural-looking results after just one treatment.  It is also ideal to help smooth the wrinkles and lines around the mouth.
Restylane Lyft (formerly called Perlane) – Used to increase volume and smooth wrinkles in the cheek and mid-face area.
Restylane Refyne and Defyne – Specially formulated for injection into the mid-to-deep dermis for correction of moderate to severe deep facial wrinkles and folds (such as the nasolabial folds).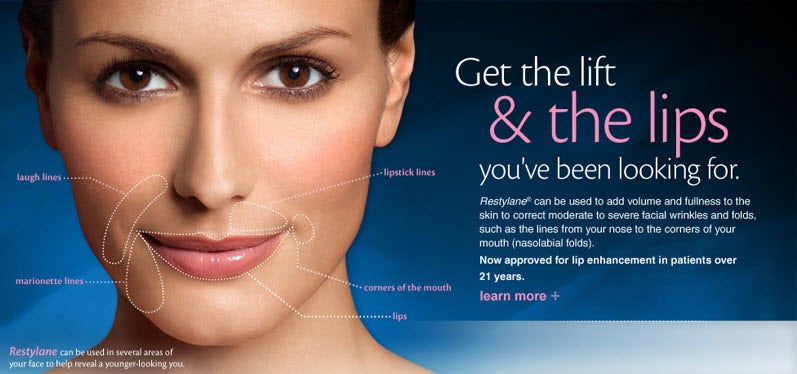 Natural-looking beauty is only an appointment away.
Schedule your appointment with Dr. Sharon Littzi at her New Canaan, CT office for your Restylane treatment. Call our office today or book your appointment online.
Restylane Before & After
What Sets Us Apart?
Natural-Looking Results
Over 20 Years Experience
Harvard-Trained Physician
Treating Children And Adults
Board Certified Dermatologist
Focus On No Pain, No Downtime
Your Safety Is First And Foremost
Cutting-Edge Cosmetic Treatments
Highest Quality, Comprehensive, Personalized Medical & Cosmetic Dermatologic Care