IPL – Photorejuvenation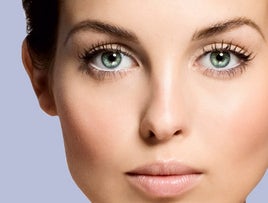 Intense Pulsed Light (IPL) Photofacials can effectively treat:
Sun damage
Age spots (sun-induced freckles)
Broken capillaries
Telangiectasias
Most benign brown pigments
Face the signs of aging
The IPL Photofacial is the most exciting technology in today's aesthetic environment. It corrects a wide variety of skin conditions and facial imperfections, particularly the signs of aging.
Photorejuvenation (Intense Pulsed Light): FDA-approved, patented technology that pulses broad spectrum light to treat the skin and eliminate signs of aging. This pulsed light technology eliminates age spots, freckles, broken capillaries and signs of rosacea while stimulating collagen production. Within a few treatments, you will see smoother and firmer skin with a decrease in fine lines and light wrinkles.
You can now fight signs of aging by:
Thanks to IPL Photofacials, it is no longer necessary to suffer long periods of healing, prolonged redness and discomfort when renewing your skin. It can be performed on just about any treatment area you desire including hands, chest and neck.
You can now fight signs of aging by:
Reducing fine lines and scars
Diminishing the appearance of enlarged pores
Eliminating sun damage and photo-aging
Reducing the redness, flushing and appearance of rosacea
Fading and disappearance of freckles, age spots and liver spots
Shrinkage, fading and disappearance of spider veins
Stimulating the cells that produce collagen resulting in smoother, firmer skin.

Keeping Downtime Down
We individually customize a treatment program based on your specific wants, needs and desired results. Each treatment is approximately 45 minutes and will be scheduled anywhere from two to three weeks apart.
IPL – Photorejuvenation Before & After
What Sets Us Apart?
Natural-Looking Results
Over 20 Years Experience
Harvard-Trained Physician
Treating Children And Adults
Board Certified Dermatologist
Focus On No Pain, No Downtime
Your Safety Is First And Foremost
Cutting-Edge Cosmetic Treatments
Highest Quality, Comprehensive, Personalized Medical & Cosmetic Dermatologic Care