SkinTyte BBL Treatment
Say Goodbye to Sagging Skin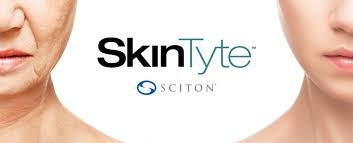 Have you noticed the skin on your face and neck become more loose and saggy, delicate and thin as your age? Do you see a "turkey waddle" beginning to develop? Are your feeling self-conscious about how old it make you look because it doesn't reflect the age you feel?
For both men and women with aging skin, laxity develops in the jowls and neck and can make you feel sensitive or insecure about your appearance. The loss of a defined jawline adds significantly to the aged look of your face. Pregnancies can be tough on a woman's body, especially the skin. Think about the multiple times your abdominal skin has stretched and retracted to your normal size. Has this process left you with loose tummy skin?
Saggy skin is affected by the loss of skin elasticity associated with the forces of gravity and aging. No one escapes it, but the wonders of laser therapy can definitely reduce it. You may be a great candidate for SkinTyte™ skin firming, if you experiencing these issues. SkinTyte™ safely treats loose areas of skin anywhere on the face or body with wonderful results.
What Areas Does SkinTyte Treat?
The most common areas that patients request this skin tightening treatment for are:
Lower face, jowls, neck
Chest
Back of hands
Upper arms
Stomach
Hips
Above the knees
SkinTyte™ is a fast and effective laser therapy for firming aging skin and activating new collagen growth. It works to strengthen skin and increase its natural elasticity. The Skin Tyte light energy is delivered in a sequence of rapid, gentle pulses. There is no need for a topical anesthetic. A series of pulses will be repeated over the treatment area to ensure best results. While the face and neck can typically be treated within 30 minutes, actual time will depend on the area treated.
How Many Treatments Will I Need?
A series of 3-4 skin tightening treatments spaced a month apart is typical of most patients. Sharon J. Littzi, M.D will personalize a treatment plan based on the level of improvement you desire. We may also combine Skin Tyte with other popular aesthetic procedures to further personalize your treatment.
Am I a candidate for SkinTyte™?
The SkinTyte procedure is recommended for patients who desire moderate, noticeable skin improvement without having to undergo surgery. The SkinTyte procedure is not a substitute for a face-lift and results may vary from patient to patient. Full results often take up to four months as the collagen foundation of your skin is rebuilt and strengthened.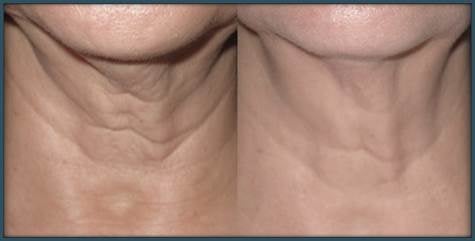 SkinTyte Post Treatment
You may experience some mild redness in the treated area immediately after the Skin Tyte procedure. Skin tone should return to normal within minutes. Since the SkinTyte procedure is non-invasive, there is no downtime, and you can resume regular activities immediately following treatment. You may also apply makeup and sunscreen after each session.
No special skincare regimen is required following treatment. However, you should always protect your skin from direct sun exposure and use a good sunscreen. Sharon J. Littzi, M.D. can also recommend an at home skin care regimen if desired.
What Sets Us Apart?
Natural-Looking Results
Over 20 Years Experience
Harvard-Trained Physician
Treating Children And Adults
Board Certified Dermatologist
Focus On No Pain, No Downtime
Your Safety Is First And Foremost
Cutting-Edge Cosmetic Treatments
Highest Quality, Comprehensive, Personalized Medical & Cosmetic Dermatologic Care