Heliotherapy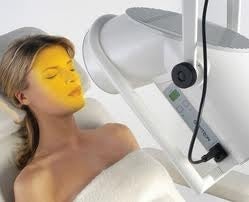 Heliotherapy provides a range of wavelengths light which are essential to reverse photoaging. Heliotherapy is a new treatment which utilizes light to rejuvenate skin. Heliotherapy effectively treats a broad spectrum of vascular and pigmented lesions including photoaging skin treatments using photorejuvenation. Heliotherapy offers sophisticated computer-driven precision and ease of use. Treatments are gentle offering gradual results with minimal patient downtime and risk of side effects.
Heliotherapy Skin Treatments Using Photorejuvenation
As the population ages, ever-increasing numbers of people are interested in improving their appearance. Heliotherapy technology can be used to help restore the skin's youthful appearance. Heliotherapy improves the appearance of photo-aged skin, removes age spots (sun-induced freckles), most benign brown pigments, and redness caused by broken capillaries through a process called photorejuvenation for face and body. The process is ideal for patients with active lifestyles because the procedure requires minimal downtime and has a low risk of side effects. The gentle, non-ablative treatments use broad spectrum light to treat the face, chest, neck and hands—virtually anywhere that sun damage shows.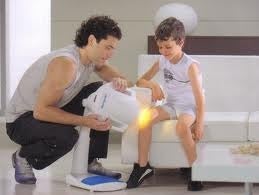 How Heliotherapy Works
A broad spectrum of light is transmitted through a small, smooth, transparent handpiece which is gently placed over the skin. Cut-off filters in the hand piece change the wavelength range allowing it to be optimized for different applications and skin types. The light penetrates the tissue and is absorbed by either the blood when treating vascular lesions or the melanin when treating pigmented lesions damaging them. The body's natural processes then remove the injured tissue giving the skin a more even and youthful appearance.
Heliotherapy Skin Treatments using Photorejuvenation and a protocol of light therapy treatment often consist s of full-face treatment or treatment of isolated body areas like the hands or chest.
The treatment regimen typically consists of:
Six to eight treatments administered at three week intervals
A protocol of light waves designed to rejuvenate skin without pain or down time
Performed by physician only
Utilizes all wavelengths of sun like plants do to rejuvenate skin
What Sets Us Apart?
Natural-Looking Results
Over 20 Years Experience
Harvard-Trained Physician
Treating Children And Adults
Board Certified Dermatologist
Focus On No Pain, No Downtime
Your Safety Is First And Foremost
Cutting-Edge Cosmetic Treatments
Highest Quality, Comprehensive, Personalized Medical & Cosmetic Dermatologic Care