Laser Hair Removal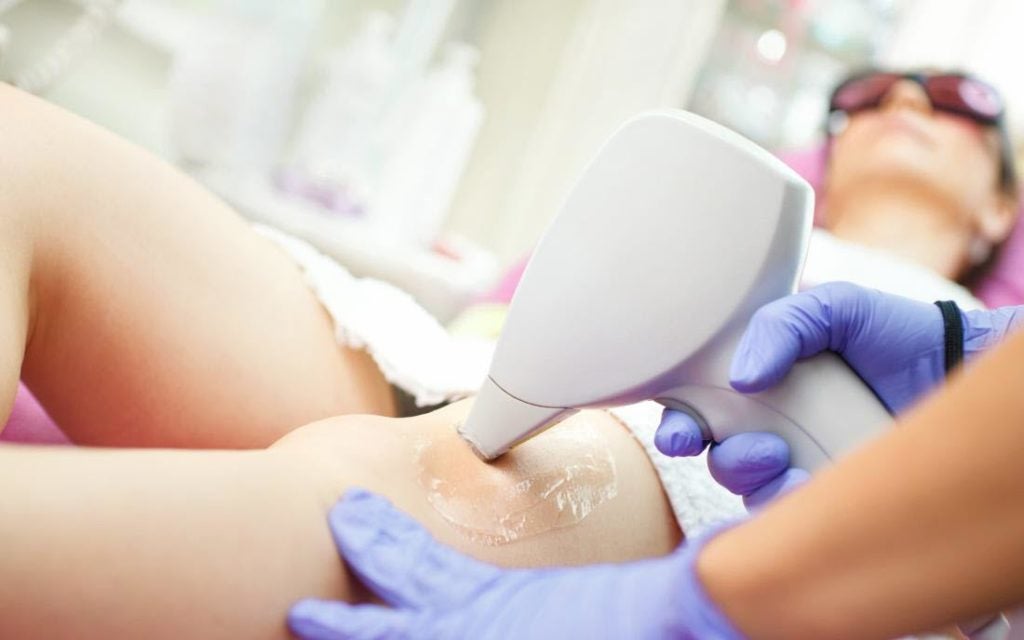 Unwanted hair can be embarrassing and a hassle to maintain. While you can shave, tweeze, and wax, the upkeep just never seems to end. Imagine if you could significantly reduce or eliminate unwanted hair. Now you can. It's an effective option for most men and women.
About Laser Hair Removal
This noninvasive laser treatment uses gentle beams of light to get rid of hair. The hair's melanin (the part that gives hair its color) absorbs the light, which turns into heat. The heat damages the follicle (but not the surrounding skin or tissue) and prevents it from producing more hair. Treatments typically last about 30 minutes and you don't have downtime, -so you can get back to your normal activities right away. Laser hair removal usually requires three to seven treatments and works best for people with light skin and dark hair.
Laser hair removal can treat hair anywhere on the face or body. Women often treat the bikini area, chin, upper lip, and legs. Men can safely eliminate unwanted hair from places such as their backs and necks.
Am I a good candidate?
Laser hair removal works when the light beams are absorbed by the melanin in the hair shaft and follicle. People with dark hair are considered the best candidates. Blonde, gray, and strawberry-blonde hair types do not work. The contrast between the hair and your skin is also important, so people with dark or olive-colored skin may not have enough contrast for the beams to be absorbed by the hair follicle.
Each person responds differently to laser hair removal. Some may require more treatments than others. And sometimes laser hair removal can't eliminate hair completely. If some hair does grow back, it's usually thinner and finer than before the treatment.  The majority of people with light skin and dark hair do very well.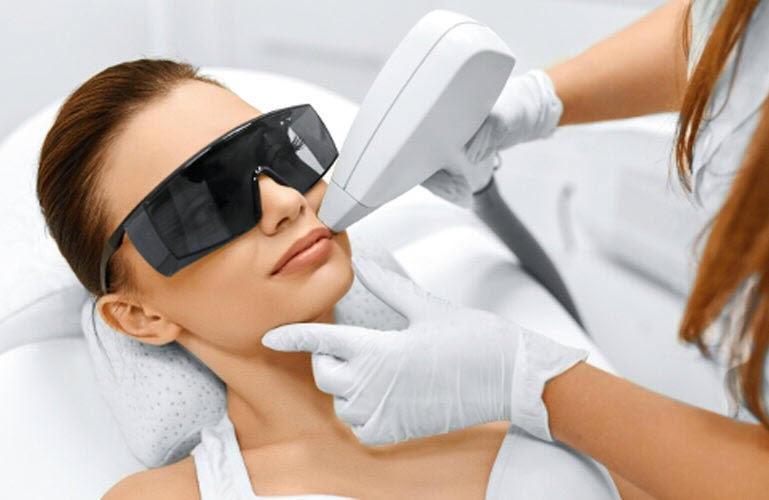 What can I expect before and after treatment?
Before Your Treatment
You can prepare for laser hair removal by not waxing or plucking hairs in the treatment area for four weeks before your treatment-hair follicles must be present to be treated. You can still shave and, in fact, you'll be asked to shave your treatment area 24 hours before your scheduled appointment. Because laser hair removal depends on the color of your skin and hair, you should not tan for a minimum of 4 weeks before your treatment.
After Your Treatment
There may be some redness or bumps immediately after the treatment, but nothing that will keep you from your daily activities. You don't need time to recover after your session, so you can participate in almost all of your regular activities immediately after your appointment. You should, however, avoid exposure to the sun for the following 2 weeks.
What Sets Us Apart?
Natural-Looking Results
Over 20 Years Experience
Harvard-Trained Physician
Treating Children And Adults
Board Certified Dermatologist
Focus On No Pain, No Downtime
Your Safety Is First And Foremost
Cutting-Edge Cosmetic Treatments
Highest Quality, Comprehensive, Personalized Medical & Cosmetic Dermatologic Care