Cosmetic Dermatology Services in New Canaan
Free Consultation with Every Procedure

Feeling self-conscious about your wrinkles? Ready to address your cellulite concerns? Partner with our medical and cosmetic dermatologist today to discover your options for younger, healthier skin. Aesthetic Dermatology of Fairfield County has served New Canaan with access to state-of-the-art cosmetic dermatology solutions for more than 25 years.
Cosmetic procedures we provide include:
Schedule your appointment today by calling our New Canaan cosmetic dermatologist at (203) 966-2336 or book your appointment online.

Our Cosmetic Filler Cheat Sheet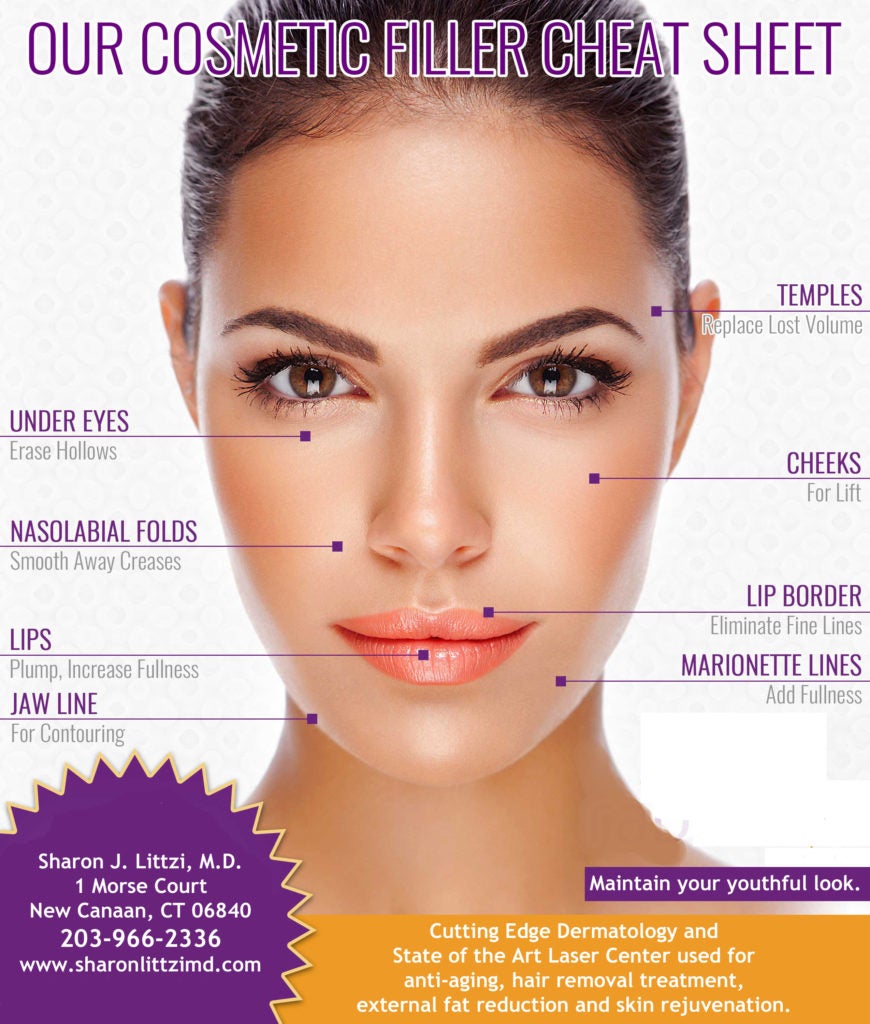 What Sets Us Apart?
Natural-Looking Results
Over 20 Years Experience
Harvard-Trained Physician
Treating Children And Adults
Board Certified Dermatologist
Focus On No Pain, No Downtime
Your Safety Is First And Foremost
Cutting-Edge Cosmetic Treatments
Highest Quality, Comprehensive, Personalized Medical & Cosmetic Dermatologic Care