Microneedling Collagen Induction Therapy
Stimulate Collagen, Tighten Skin with Eclipse Pen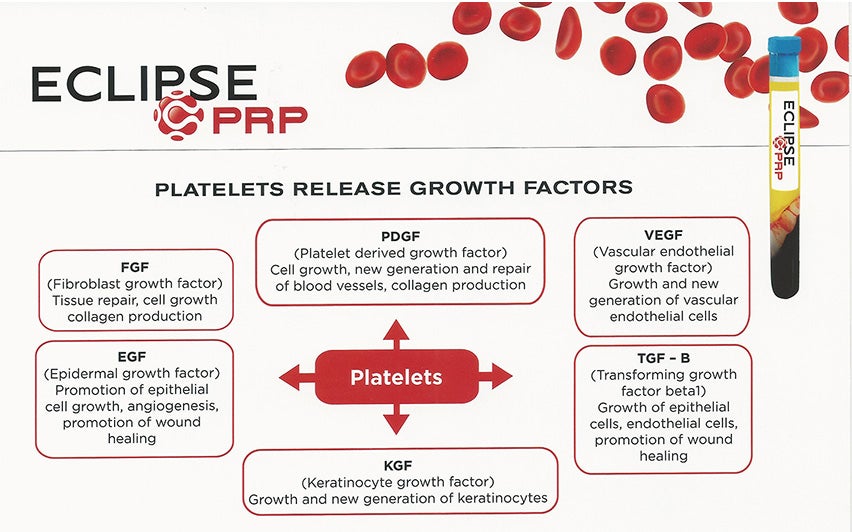 Eclipse Pen is the world's most advanced fractional micro-needling device that provides patients with a more effective, minimally invasive skin treatment option that stimulates collagen and elastin as well as promotes greater product absorption to tighten, lift and rejuvenate the skin. It is also highly effective in softening the appearance of acne scars.
Sharon J. Littzi, M.D. is proud to offer treatments using this device.
This alternative laser resurfacing is safe for all skin types and gets fast,visible results for acne scarring and fine lines.
What are the benefits of Eclipse Pen?
Eclipse Pen is a unique and innovative new technique to enhance the appearance of your skin without the need for invasive surgery. It can be used to:
Tighten and rejuvenate skin
Reduce fine lines and wrinkles
Improve keloid, surgical and acne scars
Stimulate the production of collagen
How does Eclipse Pen work?
Using multiple needles to vertically penetrate the surface layers of skin, treatment with Eclipse Pen allows the body to begin the wound-healing process which breaks up older collagen chains to stimulate the production of new collagen and elastin within the skin. Once the Eclipse Pen treatment is complete, Sharon J. Littzi, M.D. can apply active ingredients to manage any ongoing skin condition such as acne.
What can I expect after my treatment?
Each patient's healing time varies, though most start to see results in one day to a week after treatment. Immediately after treatment, patients may notice a red appearance in the treatment area and in rare cases minor pin-point bleeding depending on the depth of the needle penetration
What does a Eclipse Pen treatment feel like?
Depending on the depth of treatment decided by Sharon J. Littzi, M.D., numbing creams can be used to increase patient comfort. The Eclipse Pen's can be adjusted to a length of .5mm to 2.5mm based on your skin condition. Those undergoing treatments with a shorter needle will only feel a tickling sensation, while those undergoing treatment with the full 2.5mm are offered numbing creams as an option for treatment.
How many Eclipse Pen treatments will I need?
Each person's skin conditions are different and require different levels of treatment. Those with mild wrinkles and fine lines may see improvement after just one treatment while more advanced skin conditions like acne scarring may need more than one session. The number of treatment sessions required will be determined during a consultation with our cosmetic doctor.
Below is just a guide:
* Precision:The precision of the Eclipse Pen minimizes the effect of the treatment on the tissues surrounding the treatment area much more so than the original system.
* Adjustable speed & length: Eclipse Pen's sterile, disposable needle tips are adjustable to cater to different areas of the face that require different penetration levels for the best results.
* No down time: Traditionally skin needling has been performed with a dermaroller. While effective in it's old form, the needles would penetrate the skin at an angle causing more side effects and therefore greater recovery time.
* Less skin damage: The Eclipse Pen penetrates the skin from up to 100 times per second with an adjustable speed, and at a depth between 0.25mm- 2.5mm, depending on the area being treated. The needles in the Eclipse Pen penetrate the skin vertically, minimizing skin damage, pain and recovery time.

What is Microneedling?
Microneedling also called skin needling or collagen induction therapy is a minimally invasive skin rejuvenation procedure that uses fine needles to puncture the skin and create a controlled skin injury. Each puncture creates a channel that triggers the body to fill these microscopic wounds by producing new collagen and elastin. As a result, you get an improvement in skin texture, firmness as well as a reduction in scars, pore size and stretch marks.
How does Microneedling work?
The concept of Microneedling is based on the skin's ability to repair itself whenever it encounters physical damage such as cuts, burns and other abrasions. Immediately after an injury our skin dissolves old damaged tissue and replaces it with new. Microneedling is a controlled way of triggering collagen synthesis by creating micro "injuries" in the skin. This does not pose a risk of permanent scarring. The result is a younger looking, smoother skin.
Call now to schedule your consultation with Dr. Littzi to see how Eclipse Pen can help you!
What Sets Us Apart?
Natural-Looking Results
Over 20 Years Experience
Harvard-Trained Physician
Treating Children And Adults
Board Certified Dermatologist
Focus On No Pain, No Downtime
Your Safety Is First And Foremost
Cutting-Edge Cosmetic Treatments
Highest Quality, Comprehensive, Personalized Medical & Cosmetic Dermatologic Care